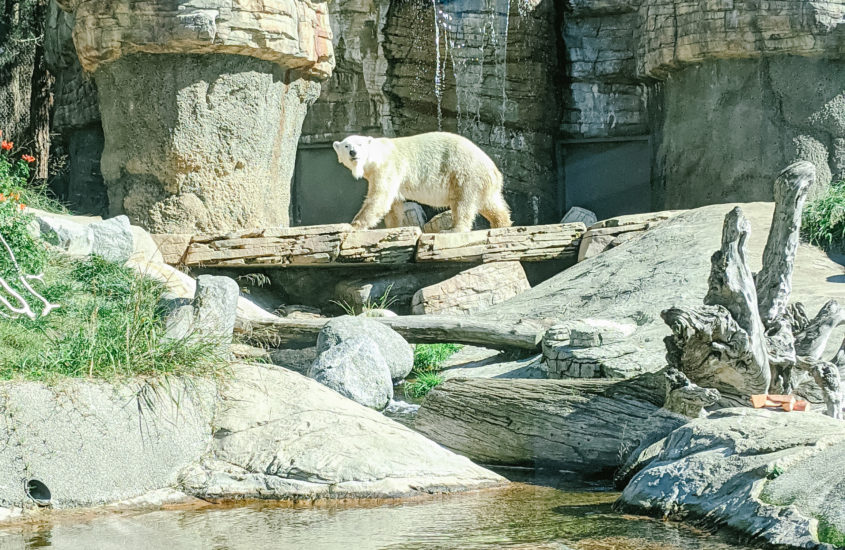 Thanksgiving week, we took a road trip to SoCal. After having been holed up for two years due to covid, this trip felt exhilarating and refreshing and pretty much like heaven. 
Itinerary: 
Paso Robles
San Diego
Carlsbad
Los Angeles
Day 1 – Paso Robles / San Luis Obispo
We left after school on Friday and drove to Paso Robles. Why did we take the 101 instead of the 5 when the 5 is much faster? I really wanted to see the Bruce Munro exhibit, Sensorio. Unfortunately, I did not buy tickets in advance and the ticket office closed 10 minutes before we arrived. If we had bought tickets, we would have been able to get in. So please, don't be like me, and buy your tickets in advance. 
Lodging: San Luis Creek Lodge 
We stayed here exactly 10 years earlier, in the pre-kid era, and neither of us recognized it. The hotel has been completely transformed (for the better) and the little one was was so excited to sleep in a hotel that she couldn't sleep. 
Day 2 – San Luis Obispo to San Diego
Brunch, shopping and then a wedding before heading to San Diego. 
The wedding itself was at La Lomita Ranch, a beautiful location especially as the sun was setting. The stables and horses were the prettiest I have ever seen. 
After stocking up at Whole Foods, we were on the road again to San Diego to meet my sister's family. 
San Diego Lodging: airbnb
We booked a house through airbnb in Mission Beach in San Diego. It was a block away from the beach and the location could not be beat. It was so easy to walk over there with the kiddos and let them run around on the beautiful soft sand. If we go back to San Diego, we would definitely try to book something in the Mission Beach neighborhood again. 
Day 3: San Diego Zoo
We arrived shortly after 11 am, having stopped at Wayfarer for pastries first and not being early go-getters. The first thing we did was ride the gondola up to the top. The pandas are sadly no longer there, so the highlight for me was seeing the polar bear. I could have spent more time looking at the animals, but we left at 4:30. I guess 5 hours of zoo time was enough for the little one and my younger nephew had left hours before that, right after lunch for a nap.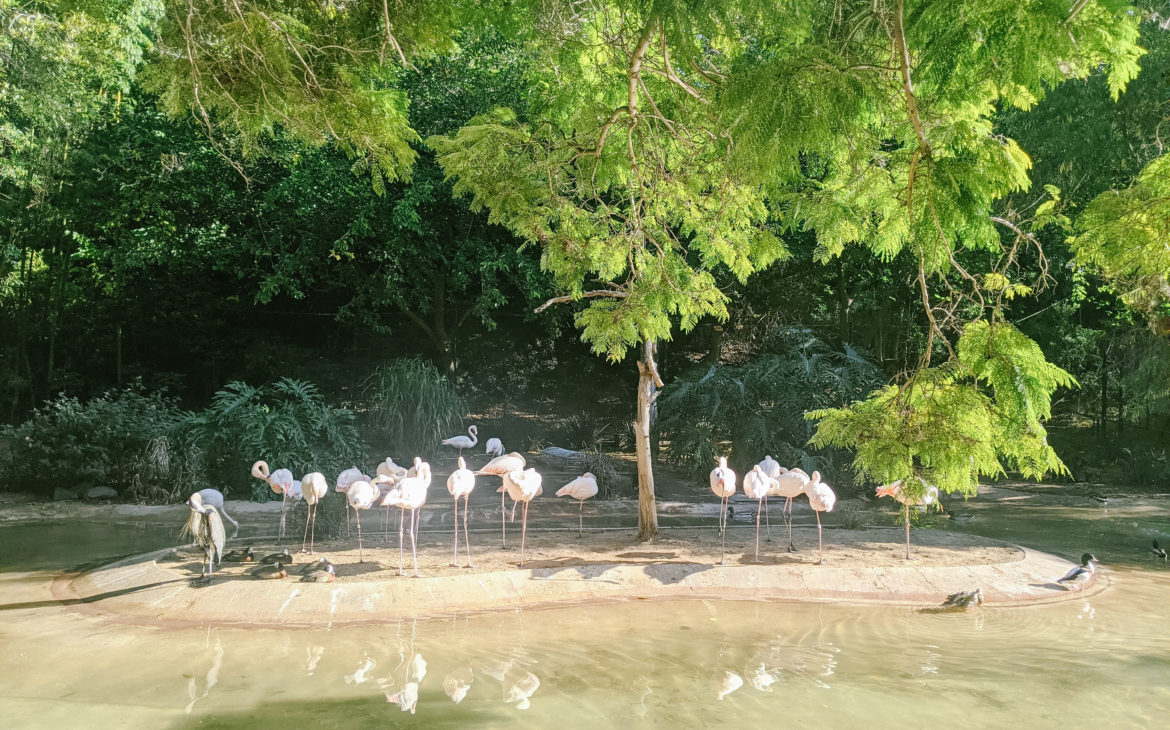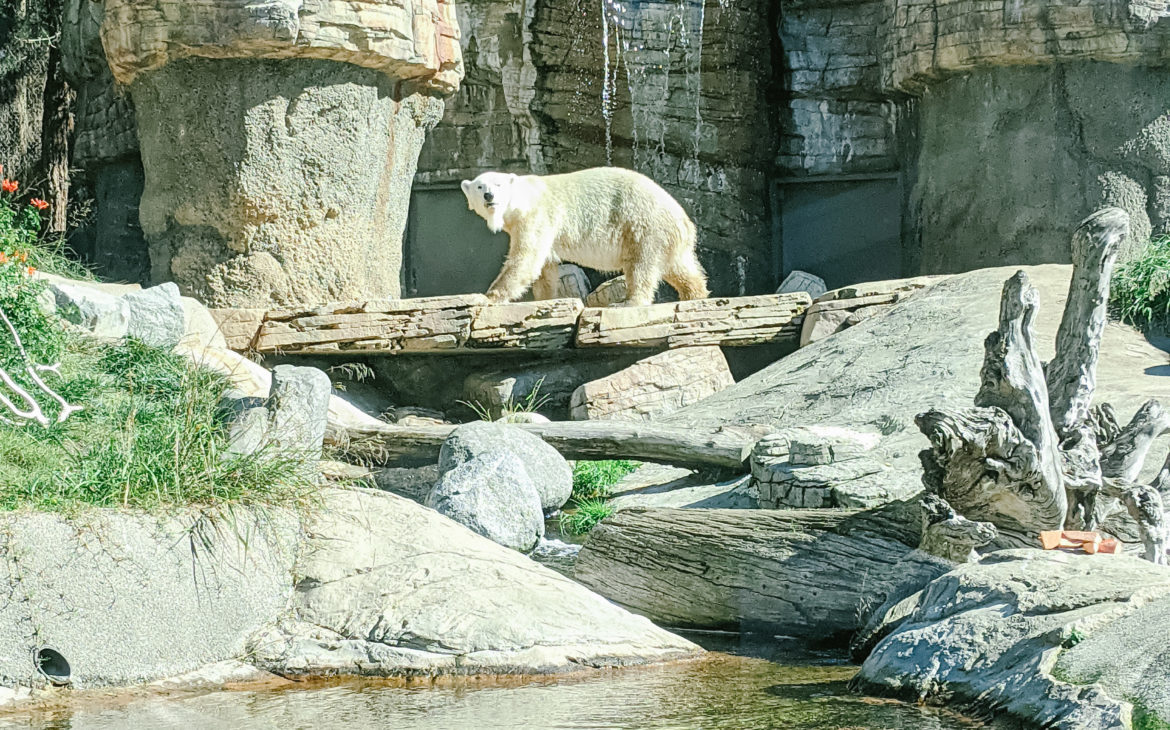 Day 4: Seaworld
Seaworld is very close to Mission Beach and it was probably the highlight of the trip so far for the little one. We had been there on another trip a couple years ago, so we didn't feel the need to do everything, but we did manage to catch the seal and otter show, the dolphin show, and feed the sea lions. But none of these things were what made Seaworld special. My little one's favorite part was going on the rides, and more specifically Escape from Atlantis. She patiently waited 90 minutes for this ride and then wanted to do it again (which we did not do). If I were to do Seaworld again, I would definitely do the Quick Queue Add-On and jump the line since the rides she wants to go on have such a long wait. I probably wouldn't do it for the rides for the little kids. Depending on the day, the add-on is $20-$60/person.
My favorite part of the day was visiting the Wild Arctic where you could view beluga whales and walruses. She was not so impressed.
I have a love-hate relationship with Seaworld. I can't judge whether or not the animals are treated well or if they really are providing a home for animals that would otherwise not be able to survive in the wild, but I'm annoyed by the hypocrisy of Seaworld. In the dolphin show, they talk about how plastics is bad for sea animals and the ocean and then you walk out of the show and you're surrounded by all the plastic they peddle. It's not just toys and kid crap, but the plastic water bottles you are forced to buy. In hot San Diego, you need water and there are no water dispensers anywhere so you must buy their plastic water bottles. 
I really do enjoy Seaworld, especially the shows (the orca one is great too although we didn't have time for it this trip) and when she's older, I would love to do some of the add-on experiences. All I'm asking for are some water bottle refill stations. If the airports have them, and my local library has one, surely, Seaworld can install them.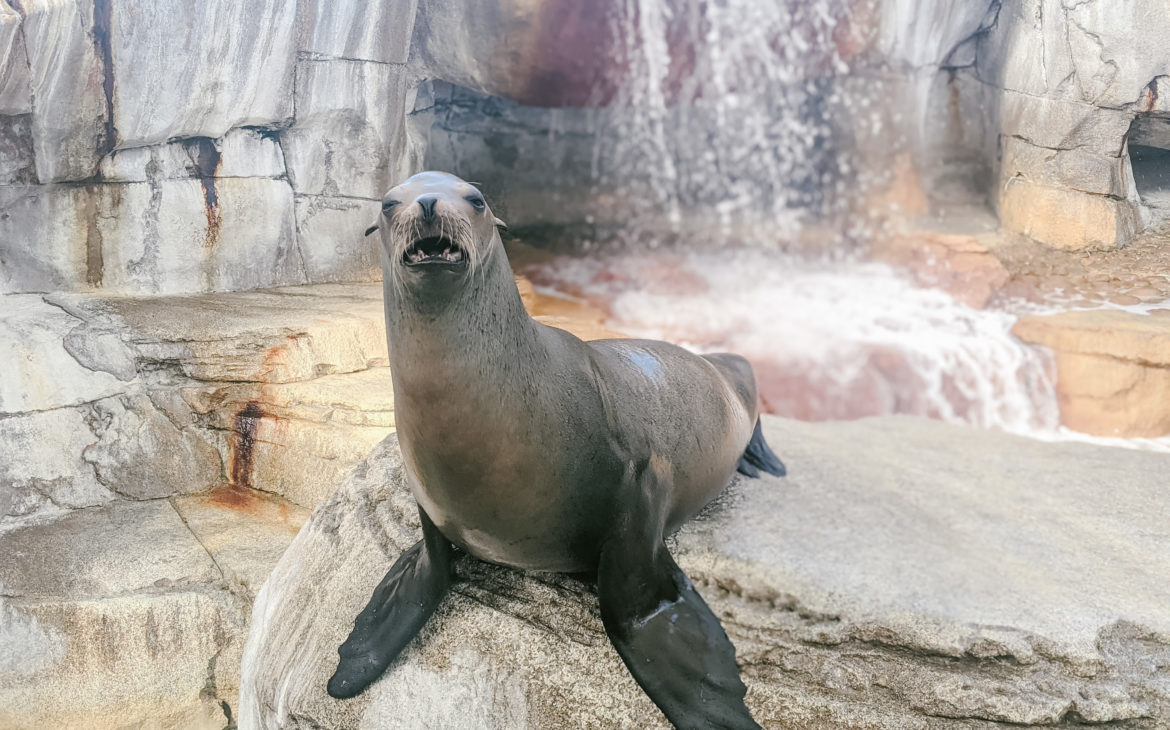 Tip: There was a Black Friday offer of Buy One, Get One Free, good for any day of the year. Since there are only 3 of us, my husband was my "get one free" and the little one now has an extra pass that she can use in the future.  Unclear if this is an annual sale, but if you are planing ahead, look for the Black Friday special.
Day 5: Safari Park en route to Carlsbad
On our way to Legoland in Carlsbad, we stopped at Safari Park. It is affiliated with the San Diego Zoo, so we had bought tickets for both places at the same time. The highlights of Safari Park were 1) the kangaroo walkabout where you can walk on a trail inside their enclosure, 2) seeing a platypus, and 3) witnessing animals being wild, i.e. a randy ram chase. Luckily, he never caught the ewe, so we didn't have to explain any of this to the little one.
Unless you have a child that is a die-hard animal lover, and I don't mean of the kitten and puppy variety, I would skip Safari Park. You might find it more interesting than they do.
Tip: Bring our own lunch. The operations at Safari Park…well, it's no Disneyland. It could have been because they were just ramping up in November, but it took 30 minutes to order our lunch and another hour before it was ready. It was just corn dogs and fries.
San Diego Food Recommendations
Everything was to-go, eaten on our roof deck, at our airbnb, or in the car. Food options INSIDE the San Diego attractions were your typical amusement park fare, nothing to write home about.