Balinese Temples
We visited two of the four sea temples in Bali – Temple Tanah Lot in the west and Temple Uluwatu in the south. Both were stunning but crawling with tourists.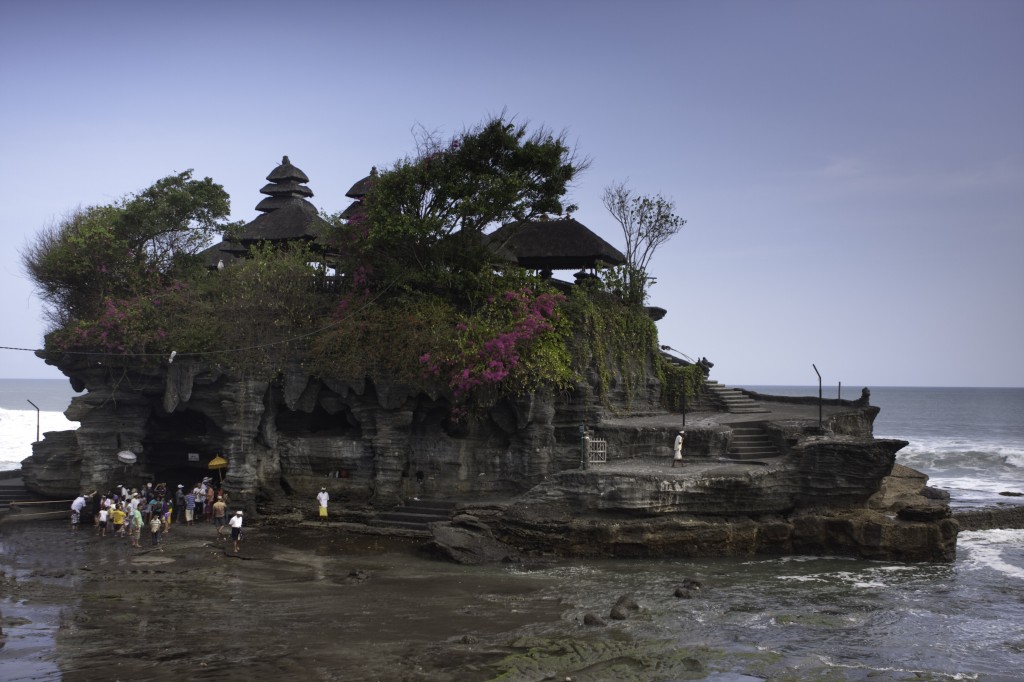 Jimbaran Bay Sunset
Ate fresh lobster and grilled fish at restaurant Bumbu Bali's in Jimbaran Bay. The beach at Jimbaran Bay is beautiful – white sand, blue waters, stunning sunset. We can only afford dinner here, since a night at the Four Seasons costs around $800.
Bali Orchid Garden
Left Andrew by himself at the hotel and headed out to the Bali Orchid Garden in Sanur to take some photos. I was on a quest to get butterflies and dragonflies but it proved much harder than I thought. I'm a big believer in taking time out on vacation to do what makes YOU happy, and not just doing things that make both of you (or all of you happy). It's okay to be a little selfish about your vacation time. For me, this usually involves going to take photos somewhere or shopping. 

More photos from the trip: